Hey y'all!
It's Allie, and today I will be posting about my favorite movies.
1. Tangled
Synopsis: When the kingdom's most-wanted bandit, Flynn Rider (Zachary Levi), hides in a convenient tower, he immediately becomes a captive of Rapunzel (Mandy Moore), the spire's longtime resident. Crowned with 70 feet of magical golden hair, she has been locked away for years and desperately wants freedom. The feisty teenager strikes a deal with Flynn, and together they begin a whirlwind adventure.
Tangled is the best movie! I absolutely love the songs and the scenery in this movie.
2. War Room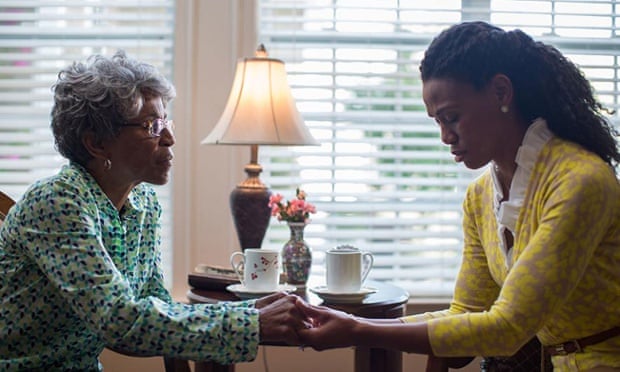 Synopsis: With greats jobs, and a beautiful daughter (Alena Pitts) and a dream house, the Jordans seem to have it all. Appearances can be deceiving, however as husband Tony (T.C. Stallings) flirts with temptation and wife Elizabeth (Priscilla Shirer) becomes increasingly bitter, crumbling under the strain of a failing marriage. Their lives take an unexpected turn for the better when Elizabeth meets her newest client, Miss Clara (Karen Abercrombie), who encourages the couple to find happiness through prayer.
War Room is such an amazing movie! It is about prayer and how prayer is vital to your life. If you haven't seen this movie, you should really see it!
3. Frozen
Synopsis: When their kingdom becomes trapped in perpetual winter, fearless Anna (Kristen Bell) joins forces with mountaineer Kristoff (Jonathan Groff) and his reindeer sidekick to find Snow Queen Elsa (Idina Menzel), and break her icy spell. Although their epic journey leads them to encounters with mystical trolls, a comedic snowman (Josh Gad), harsh conditions, and magic at every turn, Anna and Kristoff bravely push onward in a race to save their kingdom from winter cold's grip.
Frozen is a Disney movie, mainly about family. It really shows the importance of family and it is really funny.
4. Monte Carlo
Synopsis: Best friends Grace (Selena Gomez) and Emma (Katie Cassidy) quit their waitress jobs in small-town Texas and head to Paris for a summer adventure, accompanied by Grace's stepsister, Meg (Leighton Meester). The prepackaged tour fails to meet their expectations, however, and soon their spirits sag. But, when Grace is mistaken for a British socialite named Cordelia, she and her companions head to Monte Carlo to enjoy a week of yacht parties and cute bachelors -- then the real Cordelia arrives.
Monte Carlo is absolutely hilarious! It keeps you on the edge of your seat the whole movie!
5. Matilda
Synopsis: This film adaption of a Roald Dahl work tells the story of Matilda Wormwood (Mara Wilson), a gifted girl forced to put up with a crude, distant father (Danny DeVito) and mother (Rhea Perlman). Worse, Agatha Trunchbull (Pam Ferris), the evil principal at Matilda's school, is a terrifying strict bully. However, when Matilda realizes she has the power of telekinesis, she begins to defend her friends from Trunchbull's wrath and fight back against her unkind parents.
Matilda is a movie based on the book by Roald Dahl. I read the book after I watched the movie, and they were a lot alike, but I like the movie better. Matilda is extraordinary and I love watching this movie, it really shows how you can overcome bad situations and hard times. When I watch this movie, I am more aware of how blessed I am with kind and caring parents.
6. Grace Unplugged
Synopsis: Musically gifted, teenage Grace (AJ Michalka) wants to do more than perform in her father's church band. She longs for pop stardom, but her father, a former music idol, warns her that fame often comes from a high price and that using her gift in the service of God is a loftier goal. When his former manager pays a visit, Grace decides to take his offer and shot at the big time. But, the more successful she becomes, the more she feels pressure to compromise her religious values.
This movie is an all-around great movie. It definitely shows how loving your family can be after you go through a tough time.
7. You've Got Mail
Synopsis: Struggling boutique bookseller Kathleen Kelly (Meg Ryan) hates Joe Fox (Tom Hanks), the owner of a corporate Foxbooks chain store that just moved across the street. When they meet online, however, they begin an intense and anonymous Internet romance, oblivious of each other's true identity. Eventually Joe learns that the enchanting woman he's involved with is actually his biggest rival. He must now struggle to reconcile his real-life dislike for her with the cyber love he's come to feel.
You've Got Mail is a classic! I love this movie! It is just absolutely perfect....just perfect!
8. While You Were Sleeping
Synopsis: Lonely transit worker Lucy Eleanor Moderatz (Sandra Bullock) pulls her longtime crush, Peter (Peter Gallagher), from the path of an oncoming train. At the hospital, doctors report that he's in a coma, and a misplaced comment from Lucy causes Peter's family to assume that she is his fiancee. When Lucy doesn't correct them, they take her into their home and confidence. Things get even more complicated when she finds herself falling for Peter's sheepish brother, Jack (Bill Pullman).
While You Were Sleeping is a great movie! The first time I saw it I was roped in, I couldn't look away! There are a few inappropriate parts in it, for younger people, but it is still one of my favorites!
9. Radio Rebel
Synopsis: Tara Adams is a very shy seventeen-year-old senior at Lincoln Bay High School who dreads speaking to anyone in the school hallways or getting called on in class. But in the privacy of her bedroom, she rocks out as a podcast DJ named "Radio Rebel". Her alter ego gives inspirational messages to her fellow high school students and in turn they become her protegees. Except, for one student, mean-girl Stacy, who despises Radio Rebel for her extreme popularity. She also constantly taunts and insults Tara for her timid personality.
Radio Rebel is a Disney Channel Original and it is an amazing movie!
10. Lemonade Mouth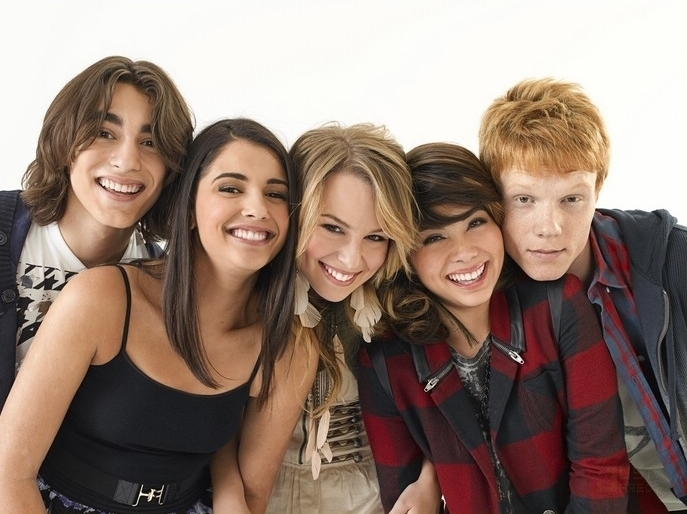 Synopsis: The Disney Channel Original movie tells the story of five high school students who meet in detention and form a band to stand up for their beliefs and to overcome their individual and collective struggles.
This movie is also a Disney Channel Original and I love the relationships in this movie. The closest friends start an adventure together, with some ups and downs, but in the end, they are all together.
Those are my favorites!
Have a great day! :)